Tips for Getting the Outcome You Want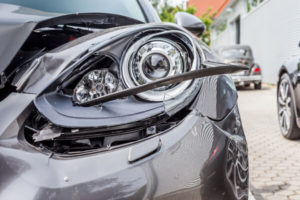 When you've been involved in a motor vehicle accident and there's damage to your car, you will need to find a body shop to repair any damage. Your insurance company may require that you get a minimum number of quotes, but you'll typically be able to choose the body shop you want to fix your car. Here are some guidelines for helping you get the best result for your money.
Location, location, location — Just like real estate, the price of auto body repair can fluctuate significantly from one area to another. In more affluent neighborhoods, it's not unusual for body shops to charge higher labor rates. Consider how far you'll need to drive, as well as the difference in labor costs, to determine whether it makes sense to head down the road a little to get your ride repaired.
Look at the size of the operation — The bigger the operation, the more overhead they'll have, which will necessarily be passed on to you. A front desk, managers and other staff all add up to a greater expense for you.
Get several estimates, even if your insurer doesn't require it — This is one of the best ways to avoid getting overcharged. Be careful, though, about automatically taking the lowest quote. If all the other estimates are higher, the lowest bidder may not deliver the outcome you want or need. A bargain-basement bid usually means the shop isn't doing everything that needs to be done.
Make sure you know what you're getting — Be ready to ask questions. Does the shop provide any type of a warranty? If so, what is covered and how long does the warranty last? At a minimum, you should expect a one year warranty on parts and labor. Also confirm that the shop has theft and casualty insurance, in the event your vehicle is further damaged or stolen while at the shop. Confirm whether the shop will be using new or used parts, and how may coats of paint will be applied.
Contact City Collision Center
At City Collision Center, the quality of our work is our calling card. To get a free estimate on any repair, contact us online or call us at 817-303-7467.