Collision Insurance Process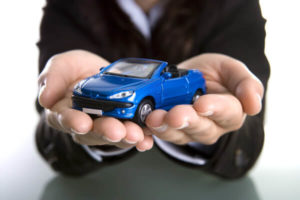 You won't have to worry about the collision insurance process when you work with us here at City Collision Center. We work with most auto insurers.
How We Work With You
In Texas, you have the right to bring your vehicle to any legitimate auto collision shop you choose. Your insurer, or your car insurance broker, might give you a list of their preferred shops, but you don't have to use the body shop that your insurer recommends. We hope to work with you to get claims paid quickly and fairly by handling a lot of the details of the insurance claims process. We know how to speak with insurance adjusters to explain damage and repairs that need to get made.
After you have been involved in an auto collision, the last thing you probably want to do is hassle with an insurance company's claims process. We employ people who are quite familiar with the way that the collision insurance and claims process work, and they can help you get more value from your auto policy and save you time.
No matter how well your car insurance company treats you, the auto collision insurance process is usually complex and difficult for non-insurance people to understand. That's why we want to work with you to make the collision insurance process as simple as possible.
If you don't get help, you may find yourself spending hours negotiating with adjusters. After 10 years in business, the folks here at City Collision Center in Arlington can smooth over most of the details for you. You might say that we have learned to speak the lingo of auto insurance companies. This means that you don't have to spend time filling out a lot of forms or discussing fine details. When we work with you, we will handle claims and negotiations for you.
Contact us today to find out more about how we can work with you and an insurance company. We can work directly with most of the car insurance companies that our customers have, and this can save a lot of time and stress. If you bring your car in for repairs after an auto collision, we will spend time negotiating with your insurance company to maximize your insurance benefits. Like you, we want to ensure that insurance companies fund quality parts and service. We all just want to get the job done right.
Claim Process
What is the insurance claim process like for a customer of City Collision Center? You can simply bring your car to us, let us know your insurance policy details, and relax while we negotiate for your repairs. This is true if the claim will be paid by your insurance company or that of the other driver. At the same time, we will keep you informed during every step of the process. The claim process for many collision repairs can get complicated, and we're here to smooth it out for you. In most cases, you can simply pay any applicable deductibles and drive your repaired car away.
As often as possible, we will try to use OEM or manufacturer parts. That's because these are the high-quality parts that your car's manufacturer usually recommends. If we can't use OEM parts, we will use our expertise to find high-quality aftermarket parts for your car. Our restoration work comes with a lifetime warranty, and we take pride in our durable repairs. We know how valuable cars are to most of our customers, and we want you to enjoy that value for a long time.
Let Us Handle the Insurance Claim Process
Don't spend any time fretting over the collision insurance claim process. Instead, contact us today by phone or email for a free estimate. Let us know which auto insurance company to contact, and we'll let you know how easy it is to take care of the rest. After we're finished with your collision repairs, you can simply stop by, pay your deductible (if any), and drive away in a car that looks and works as good or better as it did before the collision.