Auto Body Repair Shop in Arlington, Texas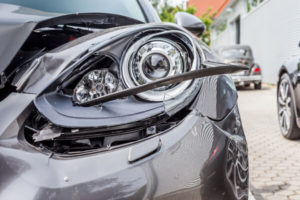 If you need auto body repairs in Arlington, TX, contact us here at City Collision Center. Don't settle. We work with insurers, when approved, to use OEM parts and provide warranties.
Auto Body Repair Services
Do you need auto body repair services in Arlington, TX? After we finish repairing and restoring your car, it will be just like the damage never even happened. It doesn't matter if your vehicle was damaged as the result of a collision, hail, or normal aging. Just put your vehicle in the hands of our I-Car certified techs, and we will do the rest.
At City Collision Center, we offer a one-stop service center for all kinds of body and mechanical repairs. Trust us for auto body repairs, all kinds of auto paint jobs, and even mechanical and interior repairs. We warranty our work and use OEM auto parts when we can. Contact us today for a quick and free estimate.
We can also handle most of the details with auto insurers and claims. We want your experience with us to be as enjoyable and stress-free as possible. We've been providing auto body repair services in Arlington, Texas for over 10 years, and we want to serve you too!
We provide all sorts of auto body repair services. This includes repairs to frames, fenders, and doors. We can repair fiberglass and metal auto bodies. We also offer different types of restoration and custom paint jobs.
How to Choose an Auto Body Shop
Choosing the right auto body shop is an important first step towards getting your vehicle repaired. Of course, we hope you choose to bring your valuable vehicle to us here at City Collision Center. At the same time, we want to be sure that you are comfortable with your decision.
These are some things to look for when you choose an auto body shop:
Ask for a Free Estimate. Only work with an auto body shop that will give you a free and transparent estimate. If you need to make an insurance claim, your car insurance company will probably ask for an estimate anyway.
Learn about the body shop's experience. You certainly don't want to trust your valuable investment to an auto body shop that will be experimenting with it. Ensure that the shop uses trained and certified technicians and has a good track record of repairing and restoring the kind of damage that your vehicle has.
Ask if the auto body shop can work with your insurance company. You certainly don't want to hassle with a lot of paperwork when you want to make an insurance claim. Also, an experienced body shop will know how to negotiate with insurers to maximize your claim's value.
Of course, we provide our customers with accurate and fair estimates. We also work with most insurers and always use trained technicians and high-quality parts, supplies, and equipment.
Auto Collision Center in Arlington
At our auto collision center in Arlington, we can provide you and your insurer with free estimates. We'll do everything we can to explain our estimates and make the process of fixing collision damage as transparent as possible. We will also work with your insurer to make the most of your claim. We offer you value with high-quality work and the best available parts. When possible, we use OEM parts, just like the factories do.
Our goal is to exceed your expectations at every step of the process, and the way we meet that goal explains why we have thrived as an auto collision center in Arlington for over 10 years. Besides offering a full-service auto collision center, we can also provide mechanical repairs, repair and replace glass, and do custom paint jobs.
There's no reason to wait to get auto body repairs done. To get started, you might want to call us at (817) 303-7467 or use our handy, email form for an estimate. Otherwise, just bring your vehicle to our Arlington auto collision center, and we'll quote you a price and get started on your car.