Mechanical Repair Shop in Arlington, TX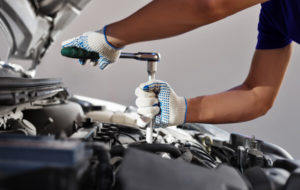 At City Collision Center, we are a full-service collision and mechanical repair shop in Arlington, TX. We do auto body repairs, paint jobs, and mechanical repairs.
Auto Repair After a Collision
At City Collision Center, we have developed a strong reputation as a local auto body repair shop over the course of many years. Lots of our customers do find us after they have an auto accident. After all, collision is in our name, and we have been serving Arlington and the DFW Metroplex for over a decade. We hope to be the first place you think of when you need auto repairs after a collision.
We also want you to know that we don't just provide painting and body work but can handle all the auto repair work that you may need done after you have an accident. You've got to figure that we've been in business this long because we deliver high-quality repairs to all the parts of your car. As a full-service collision and mechanical repair shop in Arlington, Texas, we can fix your auto body, paint your car, replace glass, work on the engine, and much more.
Since we do perform a lot of auto repair after a collision, we can also work with the auto insurance companies that most of our customers have policies with. If your vehicle has suffered damage because of an accident, storm, or even a breakdown, let us know about it. We want to provide you with top-quality, safe, and durable repairs. Be sure and ask us about our warranties. While we don't just repair autos after accidents, that's a big part of what we do.
Complete Auto Collision Repair
Some people assume that we only perform auto body repairs. If you have been involved in an auto accident, it's very likely that you also need engine and other vehicle system repairs too. We want to let you know that we also perform mechanical repairs to all sorts of vehicles, just like any regular auto repair shop or dealer. When you leave your repairs to us, you can enjoy the services of a complete auto collision repair shop. You don't have to shop around for different auto shops for different repairs when you leave your car here at City Collision Center — because we do it all.
In fact, we also do mechanical repairs for customers because of breakdowns and other non-accident reasons. Lots of our customers first find us because of an auto accident, but then they return to us when they need their car maintained or serviced. The good news is that you don't need to have a collision to benefit from our professional auto technicians and quality service. We want to help you protect your investment in transportation at any time.
If you do need both bodywork and mechanical repairs, using a full-service shop can offer you many advantages. After an accident, a typical body shop will only perform auto body repairs and painting. Then you must find another repair shop to perform mechanical repairs. This can turn into quite a hassle and complicate things with your insurance company. Since we can handle everything under one roof, we can manage the entire collision repair project and usually get the job done better, faster, and with less stress on your part. We will make sure that your car looks great and runs great before you take it back out on the street.
Tell Us About Collision and Mechanical Repairs You Need
Let us know what sort of auto repairs you need by contacting us today. You can call or use our online form. You can also bring your vehicle to us. Either way, we'll offer you quick estimates, friendly service, high-quality parts, and professional workmanship. If you need auto collision repairs, you need City Collision Center.