Auto Body and Repair
Frequently Asked Questions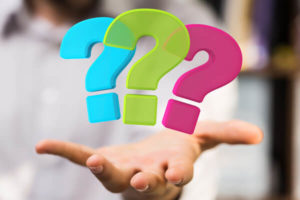 Welcome to the Auto Body and Repair FAQ Page for City Collision Center of Arlington, TX. We hope this resource answers some of your questions about repairing car bodies after they have been damaged. Of course, you are always welcome to contact us via phone, our online contact form, or by visiting our Arlington auto body repair shop.
Q: How Much Does Auto Body Repair Cost?
A: The cost of repairs depends upon the amount of labor and type of parts that you need. We've got to pay our techs and pay for supplies. Obviously, it may cost more to replace panels than to perform PDR on a few dents or dings. Parts for specialty cars will cost more than parts for common domestic vehicles.
When we evaluate your repairs, we will always offer you the most sensible and affordable repair solution. On the other hand, we won't skimp on safety, quality or durability. We want to help our customers by offering the most affordable solution, but we will only do things the cheapest way if that is also the right way.
If possible, we prefer to use OEM parts, but we may need to rely on aftermarket parts for some repairs. If you have an opinion about which parts you prefer, let us know. Within the constraints of availability, our judgment, and your insurance company, we will do our best to cater to your desires.
Q: How Long Will My Auto Body Repair Take?
A: Besides learning how much your car will cost to replace, you probably also want to know how long it will take. If you depend on your vehicle for transportation, that's certainly important to you. Even if your car insurance covers a rental, they may only cover it for a limited time. We understand that you want us to do a high-quality job on your auto body repair, but we also know that you would like the work completed as promptly as possible.
These are some things that might impact the time it takes to fix your car:
The extent of damage: Naturally, it will take longer to make major repairs than simple ones. We may complete some PDR jobs within hours, but it will take longer to repair major damage to the structure of a vehicle.
Availability of parts: We stock many parts and have access to suppliers for almost everything. Still, it can take longer to obtain parts for some specialty, classic, or foreign cars.
Insurance company claims procedures: We do everything possible to expedite insurance company claims. However, some insurers take longer to approve claims than others, and this can hold up repairs.
In any case, once we learn more about your vehicle's condition, we can give you a good idea of how long repairs can take. In some cases, we may uncover additional issues when we begin repairs that were impossible to predict in advice. You can be sure that we will let you know about these added repairs promptly.
Q: Can I Choose the Auto Body Repair Shop if I Want My Accident Claim Covered by Insurance?
A: Your insurance company might suggest preferred auto body shops. However, you have the right to get your claim covered by any legitimate, licensed auto body shop that you choose. We work with almost all car insurance companies. Since we do most of the claims processing and negotiations with adjusters, we can save you time and get you the best value.
Q: What Kind of Auto Body Parts Do You Use?
A: We try to use original equipment manufacturer, or OEM, parts whenever we can. These are the parts that your automaker suggests, and you can depend upon the quality and warranty coverage. When we can't use or obtain OEM parts, we may turn to aftermarket suppliers. Some aftermarket suppliers are very good, and you can rely on our experience with different manufacturers to select the best options. If you have a preference for the parts you want us to use, let us know.
Q: When Do I Have to Pay My Insurance Deductible?
A: You may have an insurance deductible to pay for covered repairs. If so, you simply pay us the deductible after we have completed your repairs.
Q: What Happens if You Find Additional Damage During Repairs?
A: Sometimes we will find damage that wasn't included in the original estimate as we proceed with repairs. If an insurance company covers these repairs, we will contact that insurance company to get additional repairs approved. If these are out-of-pocket repairs, we will contact you to get approval to proceed with an adjusted estimate.
Q: Can you Fix Dents or Dings Without Replacing Doors or Body Parts?
A: Very often, we can use a method called paintless dent removal, or PDR, to repair dings, dents, and even creases in your metallic auto body. With this method, our PDR technicians push or pull the metal into shape. If the damage isn't too deep and the paint isn't compromised, we will suggest PDR as a quick, safe, and affordable alternative to replacing and painting parts of your auto's body.
Q: What Kind of Auto Bodies Do You Work On?
A: We work on both metal and fiberglass auto bodies. We can also handle body repairs for new foreign and domestic vehicles and classic cars. Also, we offer auto body painting services, including scratch repairs, restorative paint jobs, and even custom paint jobs.
Q: Do I Need A Regular Auto Service Station for Engine Repairs?
A: We offer a full-service auto body, paint, and mechanical repair shop. If your car is damaged or breaks down, we provide a full-service repair business. You don't have to send your car to different places to get it entirely repaired and ready to take back on the road.
Q: If My Auto's Frame Was Damaged, Will It Need Replacement?
A: We may be able to repair and straighten your frame after it was damaged in an auto accident. We have the trained technicians and equipment to perform this service. However, in some cases, we may advise you that it will be better, safer, or cheaper to buy a new frame. In short, damaged frames don't always have to be replaced, but sometimes they do. We'll need to look at your car to give you an answer.
Q: Do You Work With Insurance Companies?
A: After an auto accident, the last thing you need to worry about is negotiating with a car insurance company or filling out complex claim forms. Just bring your vehicle to us, and we will work with the insurance company to get necessary work approved. We will also be happy to keep you updated on the process.
Q: Do you offer free estimates for your services?
A: At City Collision Center in Arlington, TX, we are happy to provide you with a free estimate. All you need to do is contact us by calling, using our online form, or stopping by with your vehicle. We will also communicate our estimate to any insurance companies that are involved in paying claims. We pride ourselves on fair and transparent pricing. We hope to be your one-stop shop for auto body damage, mechanical and engine repairs, and auto painting.