Auto Collision Repair in Arlington, Texas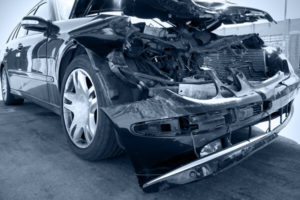 At City Collision Center, we offer expert collision car repair in Arlington, TX and the greater Dallas-Fort Worth Metro Area. Contact us today for a free estimate.
Auto Body Repair for Collisions
At City Collision Center, we repair damaged auto bodies in Arlington, TX. We also serve customers from all over the Dallas-Fort Worth Metro Area. After over a decade in business, we have established ourselves as one of the oldest and best auto body repair shops in North Texas. We built our thriving business by offering quality auto body repairs, prompt service, and lifetime warranties.
We want to fix your collision damage and get you back on the road as quickly as possible. At the same time, you should know that we won't be satisfied with anything less than high-quality work. Contact us today for a free estimate, to learn about our lifetime warranties, or to see how we can help you handle your insurance claim. We have extensive experience with all sorts of collision repairs, paint jobs, and of course, in dealing with auto insurance companies on collision claims.
These Are Some Examples of Types of Car Collision Damage That We Repair:
Fenders, bumpers, panels, and frames
Auto paint and glass
Steel, aluminum, and fiberglass auto body parts
Car interiors and upholstery
Our certified technicians use their extensive training and our high-tech equipment to repair vehicles to like-new condition. We know that you take pride in your vehicle and have probably already invested quite a bit of money in it. If your vehicle has suffered collision damage, you might worry that you have lost that investment. We can work on everything from minor dings to serious damage to the body or frame to help you enjoy your vehicle again.
We have years of experience repairing dents, dings, creases, and even frames, glass, engines, and interiors. We want to satisfy you by delivering a totally repaired vehicle that looks great and offers you reliable and safe transportation.
Selecting an Auto Paint Shop
Since we've been operating our business for over a decade, we believe we know quite a bit about choosing the right auto paint shop. We hope you make use of the experienced auto paint technicians here at City Collision Center, but we'd also like to provide some guidance in case you decide to shop around. You are always welcome to ask us for a free estimate in case you want to compare services around town.
We can offer advice about selecting an auto paint shop because we're convinced you'll end up working with us. Why don't you contact us today by phone or email for a free estimate or to learn more about our services? We can offer different types of painting to repair minor scratches, restore a vehicle after an accident, create a custom look, and much more.
Find an Auto Paint Shop with the Services You Require
Naturally, you should first find the kind of auto paint business that can provide the type of paint job that you require. For instance, we offer minor touch ups, full-body paint jobs, matching paint for damaged auto parts, custom paint jobs, and even restoration paint for older cars.
These tips can help you find the right auto paint shop:
Work with Auto Paint Shops That Offers Free Estimates

You don't want to guess how much your paint job will cost. You should work with established business that will be happy to look at your car, find out what you want, and then give you a fair and upfront estimate that includes supplies and labor.

If you have an auto insurance claim, your insurer is likely to require an estimate as well. Either way, you want to be certain you give your business to an auto paint shop, like City Collision Center, that offers fair and transparent pricing and free estimates for quality supplies and workmanship.

Work with an Experienced Paint Shop

You certainly don't want to trust your paint job to a paint shop that is still practicing on your valuable vehicle. You do want to work with an experienced team of car painting professionals who can deliver a factory-finished appearance. We have performed professional vehicle paint and restoration services for our clients for over 10 years.

Let Us Paint and Repair Collision Damage

If you need a paint job or collision damage repair performed on your car, truck, motorcycle, RV, or van, let our experienced technicians deliver work that meets and exceeds your best expectations. Contact us as soon as possible to tell us what you need and learn how much we will charge. You can contact us by calling (817) 303-7467 or by using our online contact form. You are also always welcome to stop by our Arlington collision repair shop to let us have a look at your car and a personal chat. We hope to meet with you soon.