Contact Us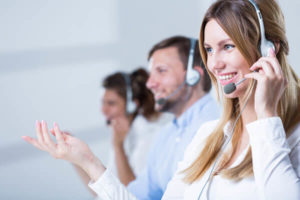 Contact City Collision Center in Arlington, TX for auto body and mechanical repairs, paint jobs, and classic car work. We serve the DFW Metroplex.
Contact City Collision Center in Arlington, TX
You can find our Arlington shop at 1100 W. Harris Road, right between Matlock Road and South Cooper Street. To contact us, you can dial 817-303-7467 or use the contact form on this page. If you'd like, bring your vehicle in for a free, in-person estimate and advice.
At City Collision Center, we're not just an established auto collision body shop. We also offer classic car renovations, custom and rehabilitation paint jobs, engine work, and much more. We're also a proud member of Arlington and the Greater Dallas-Fort Worth-Arlington Metro Area. As a local business and member of the Arlington community, we'd like to acquaint you with some Arlington-area attractions and local resources.
Arlington Area Attractions
Centrally located between Fort Worth and Dallas, Arlington is one of the anchor cities in the DFW Metropolitan Area. This area, often just called the Metroplex, serves North Texas as a commercial and cultural hub. Also, you may not realize it, but the Metroplex is the largest inland metropolitan area in the entire country. You can certainly find lots of things to see and do in and around Arlington.
Perhaps most people outside of the area know Arlington because of its association with professional sports. This city hosts the Texas Rangers baseball team at Globe Life Park and the Dallas Cowboys football team at AT&T Stadium. The Dallas Wings, a professional women's basketball team, also plays in Arlington at the College Park Center.
Families in Arlington might want to take a day or two to enjoy Six Flags Over Texas at Arlington. This large theme park covers over 200 acres and was established in the early 1960s. Visitors can enjoy both a traditional theme park and a water park.
Local Resources in Arlington
As auto enthusiasts, we also want to let visitors and local people know about many car-related resources in and around Arlington. You can find other car enthusiasts, view classic cars, and learn about the history of automobiles. Of course, you can find plenty of places to buy and sell classic cars too.
North Texas Classic Car Museum
The North Texas Automotive Museum is a unique establishment serves as a classic car museum, entertainment venue, and even a place to hold weddings. Located in Richardson, a North Dallas suburb, the museum features many notable automobiles, and it also has exhibition, display, and banquet space. You might visit the museum or plan to hold an event there.
Arlington Area Street Rods
You might have an interest in a local auto club that is dedicated to restoring, displaying, and driving pre-1949 autos. Even though the club focuses on older vehicles, people with pre-1972 vehicles can participate in many events. This active club hosts charity car shows, street runs, and many other activities. You can also attend regular meetings to help plan events and discuss your passion for classic autos. You don't have to own a classic car to join, but you should have a desire to learn more about this exciting and educational hobby.
Classic Car Showrooms
In and around the Dallas-Fort Worth-Arlington Metroplex, you can find plenty of showrooms that specialize in buying and selling class cars. Gateway Classic Cars in Grapevine is one example of such a showroom. You might find vehicles that are ready for an auto show. On the other hand, you may have an interest in purchasing a worn vehicle that you can restore back to life with our help. You can visit classic car showrooms to purchase your next vehicle or simply to gather ideas for your own restoration project.
Make Us Your Full-Service Auto Shop in Arlington, TX
If you need your auto repaired or restored, don't forget to contact us here at City Collision Center. We provide a full-service auto shop with the technicians and equipment to offer custom auto paint jobs, collision repairs, vehicle restorations, and much more. Contact us today for a free estimate or to learn how we can simplify the insurance claims process.