A Checklist for Restoring the Finish on Your Motor Vehicle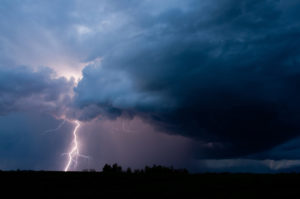 We've seen most of the heavy late spring storms, the ones that often bring hail in Texas. If your car or truck sustained damage in one of those flurries of hail, you want to take the right steps to make the finish like new again. Here's a checklist to get it done right, and done quickly and easily.
Step #1 — Contact your motor vehicle insurance provider—Not all car insurance policies cover hail damage. That doesn't mean you can't have it fixed, but you'd rather not pay for it out of your own pocket. When you contact your insurer, also ask what their process is for dealing with hail damage claims (every insurer does things just a little differently).
Step #2 — Get an estimate of the cost of fixing the hail damage—Your insurer may require that you get multiple estimates. The experts at City Collision can get you a fair and competitive estimate in a timely manner. In most situations, we can complete the estimate within an hour. Before you get an estimate, though, make certain you clean the exterior of your vehicle. That will allow the body shop to provide a more accurate projection of costs.
Step #3 — Let the insurance adjustor know your shop preference for the repair. To schedule an appointment with City Collision Center, call 817-303-7467 or contact us online.
Step #4 — Pay any deductible on your insurance policy and bring your car in for the body work. When you get your cost estimate from City Collision, we can also provide you with an estimate of the time it will take to fix the hail damage. Minor to moderate damage can usually be taken care of in a couple days, but major damage (panel replacement and extensive painting) may take a week or more.
Contact City Collision Center
At City Collision Center, the quality of our work is our calling card. To get a free estimate on any repair, contact us online or call us at
817-303-7467.